I hope everyone had a lovely holiday season. It's been a strange year, and I don't think any of us expected to be celebrating a modified version of our usual holiday rituals. All we could do was try to make the best of it and stay optimistic.
I've been a bit absent from social media for many reasons. I've been diligently working on Book 2 in The Meraki Series – The follow-up to Love is What You Bake of it. I'm happy to say that it is in the final editing stages, and the plan is to release it at the end of March. I was hoping for a New Year's release, but life got in the way.
My grandson was born on August 1st. For our family, he and my great-niece, born in early October, were the best things to come out of 2020.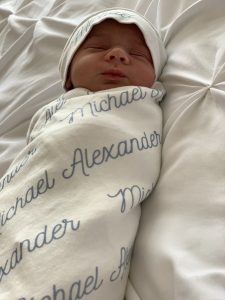 Aside from that, my very stubborn, independent father has needed more of my help, much to his dismay. He landed in the hospital a few weeks ago, and that left him weak. He's doing better now but still complains that we took away his car.
On New Year's Eve, my daughter and son-in-law shot off gender reveal cannons at the stroke of midnight. Yup! She's pregnant again. It was a surprise to them. They weren't planning on a second child so soon. But a baby is always a blessing. And we are thrilled for the new baby girl to come in July.
Consider joining Effie's Reading Resort to join in on events, promotions, and chats in the coming months. https://www.facebook.com/groups/effiesreadingresort/
I shared an excerpt from Love is What You Bake of it, highlighting Greek New Year's traditions.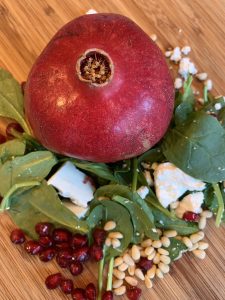 May you all have a healthy and thriving 2021
Xoxo
Effie Kammenou